Featured Partner
Areas of Use

Schools, Hospitals, Government Institutes, Banks, Hotels, Factories, Office Complexes, Embassies, Shopping Malls, Apartments & Embassies.
Access Control, Turnstile & Boom Barrier Gates
All organizations need to protect their assets from intrusions, theft and other threats. Ensuring the safety of their employees and controlling the movement of people at any given time, with predefined protocols should be one of the main security requirements.
EXEL Security along with a wide range of world class technologies is capable of designing and implementing an integrated access control systems. This includes access controller devices, software platforms and a range of software features. Our comprehensive range of solutions maintain an optimum balance between productivity and security within any organization.
Proximity Card Readers
RFID Card readers & keypad readers are an elegantly designed access control terminal.These advanced terminal readers are equipped with integrating capability with door access, alarm control & auxiliary smoke detection input for fire security linkage. Its large storage capacity of up to 100,000 users/cards and 600,000 transactions is perfectly applicable to mega-size originations.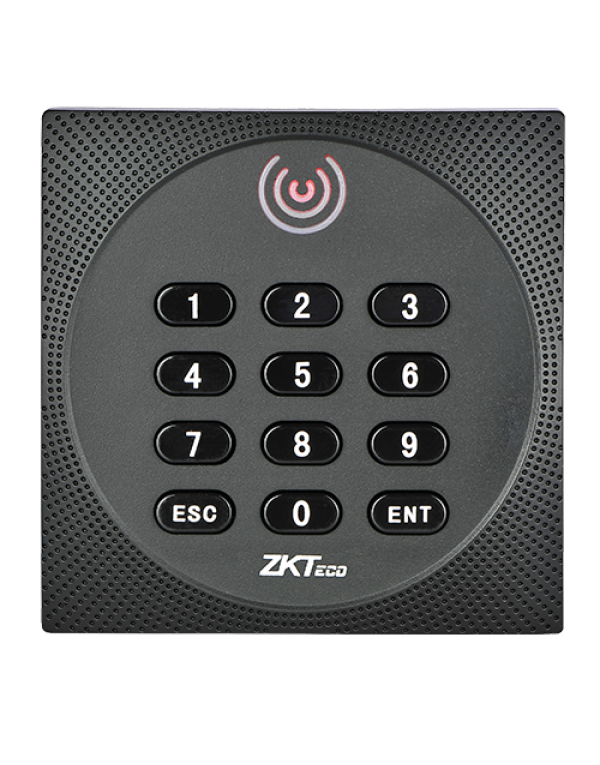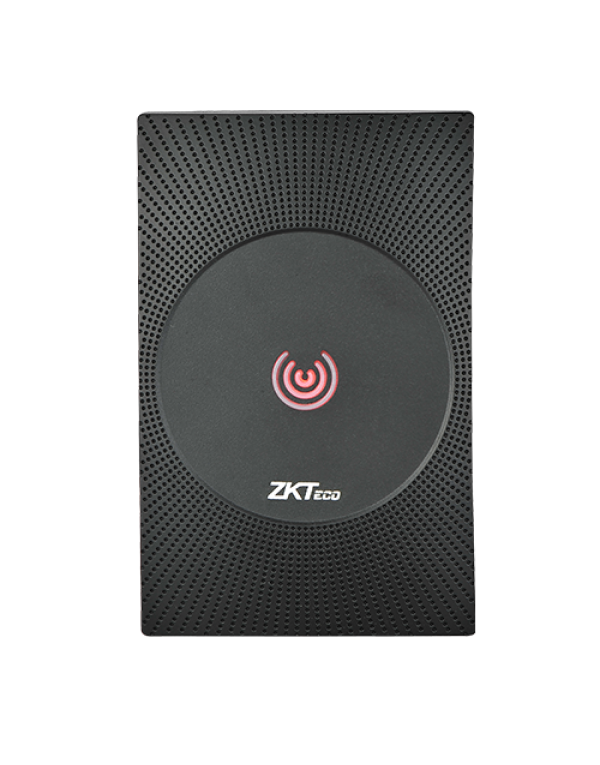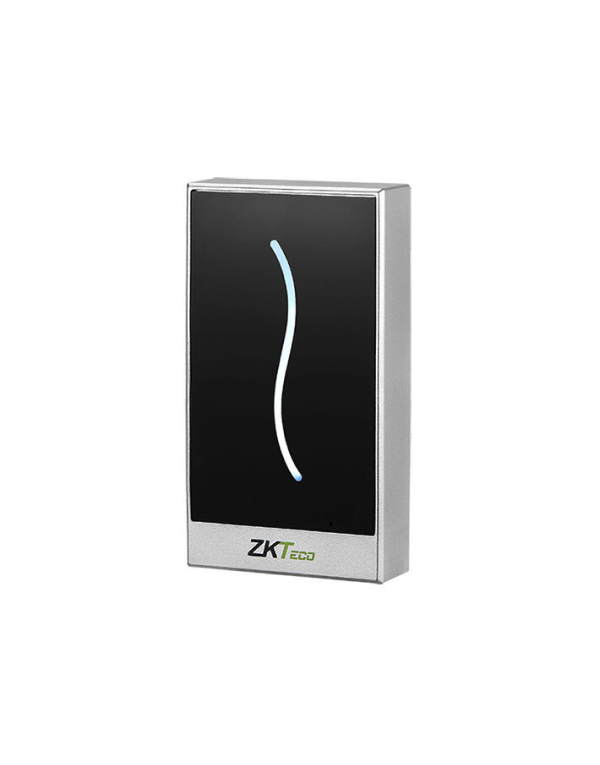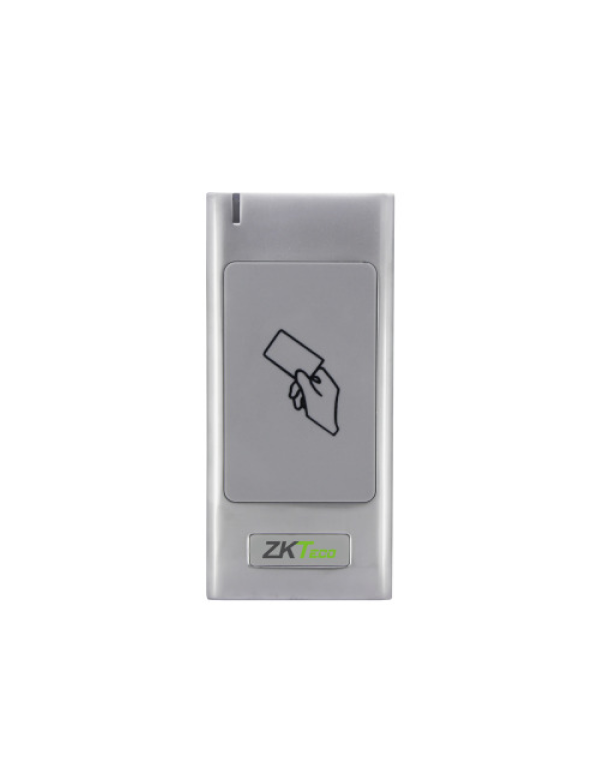 High stability and energy efficiency.
LED light and keypad.
On-site adjustable Wiegand output (26 or 34 bits).
Waterproof design suitable for indoor or outdoor applications.
Black or white color readers to match clients requirement.
Fail safe & fail secure designs available.
Emergency evacuation capability.
Anti-pass back capability.
Inquire
Biometric Finger, Palm, Iris & Face Recognition Readers
All biometric readers can be used for access control readers, as well as to take time records of each person's to calculate attendance and over time. One of the benefits of these type access control systems is the use of biometric technology that provides a more fool proof security system.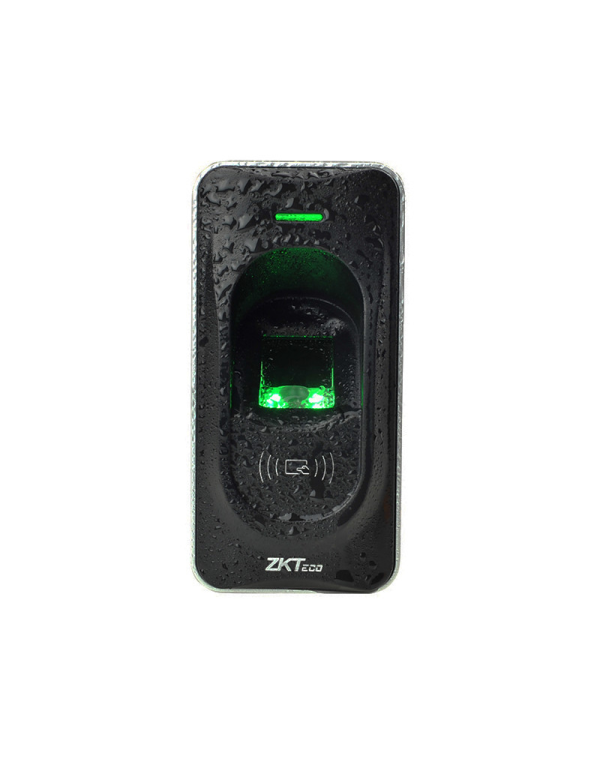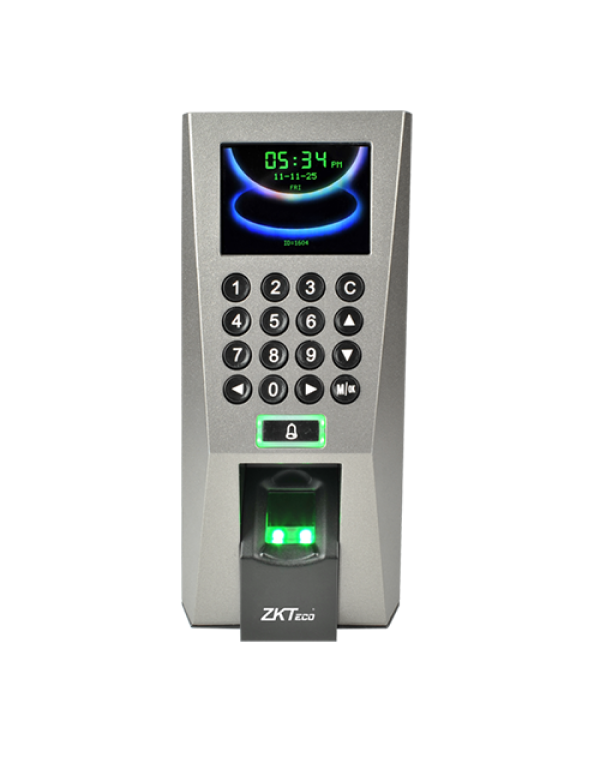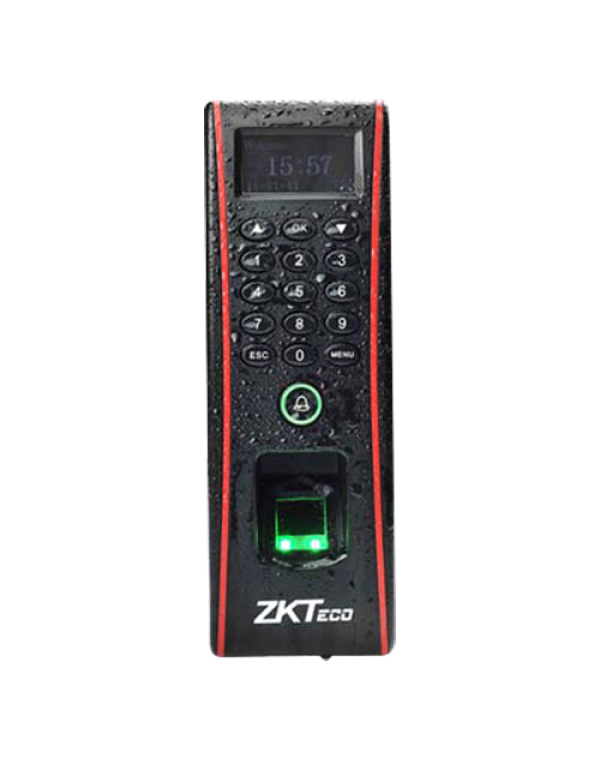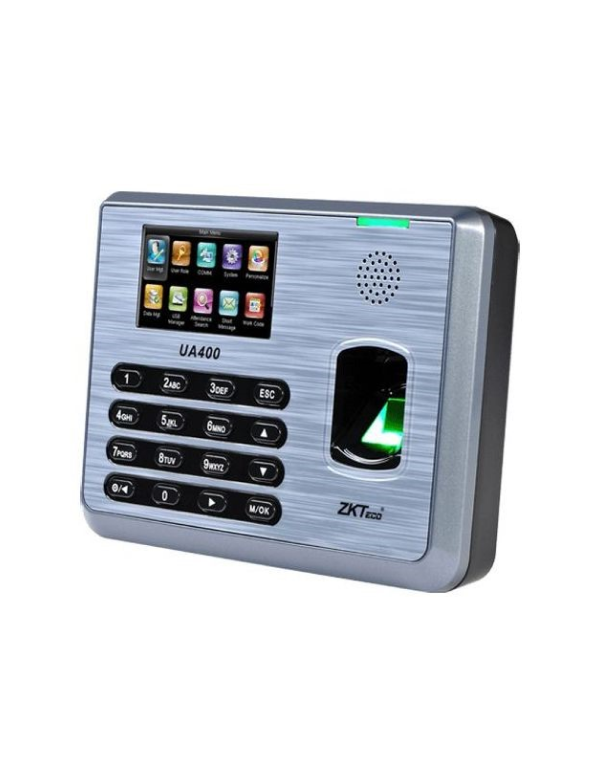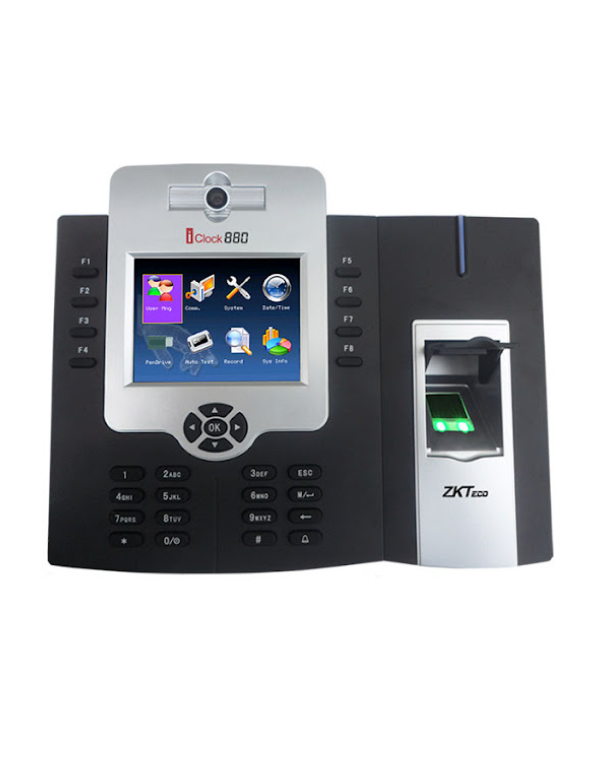 Faster detection speed: Less than 1 second.
Multiple languages.
Data backup and retrieval.
Large number persons can be programmed.
Fingers/password or proximity cards can be used as operational functions.
Advanced user ID consisting of letters & numbers.
Chip encryption for firmware protection.
Easy customize customers' requirements.
For Wiegand in and out, door lock connection, alarm and bell for door access control capability.
Fail safe & fail secure designs available.
Emergency evacuation capability.
Anti-pass back capability.
Inquire
Biometric Palm, Face & Iris Recognition Readers
Visible light facial recognition.
Better hygiene with touchless biometric verification and masked individual identification.
Multiple fingers can be program per single person depending on the requirement.
Anti-spoofing algorithm against print attack (laser, color and B/W photos), videos attack and 3D mask attack.
Available card modules:12.5 KHz EM card / 13.56MHz IC card.
Supplement light with adjustable brightness.
Multiple Verification Methods: Face / Palm / Fingerprint / Card / Password.
Huge capacity of palm templates; 1:N - 5,000 palm templates.
Mask detectionfacial verification available with masks (optional).
IP68 dust-proof and waterproof standard & IK04 protection standard (Optional).
Fail safe & fail secure designs available.
Emergency evacuation capability.
Anti-pass back capability.
Inquire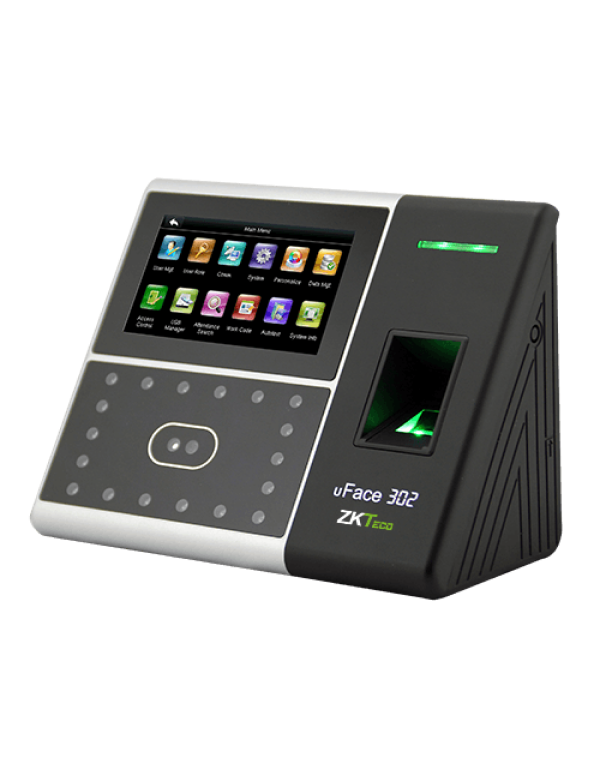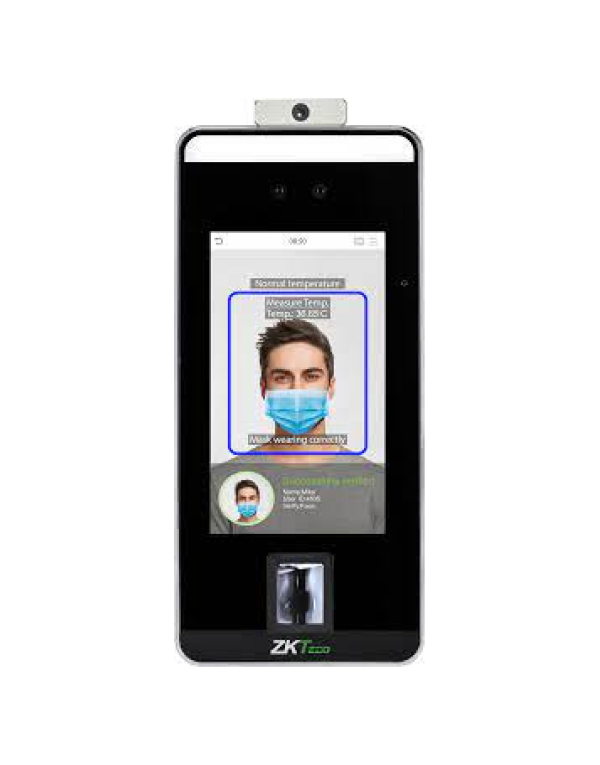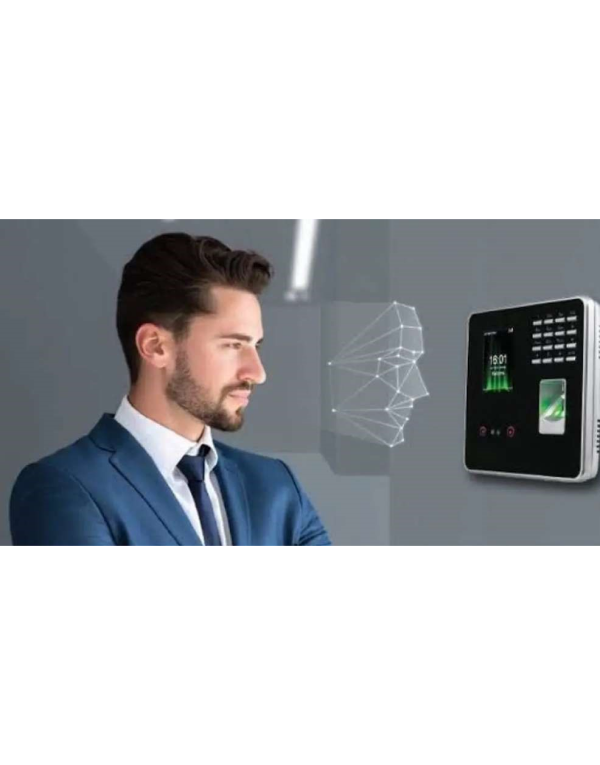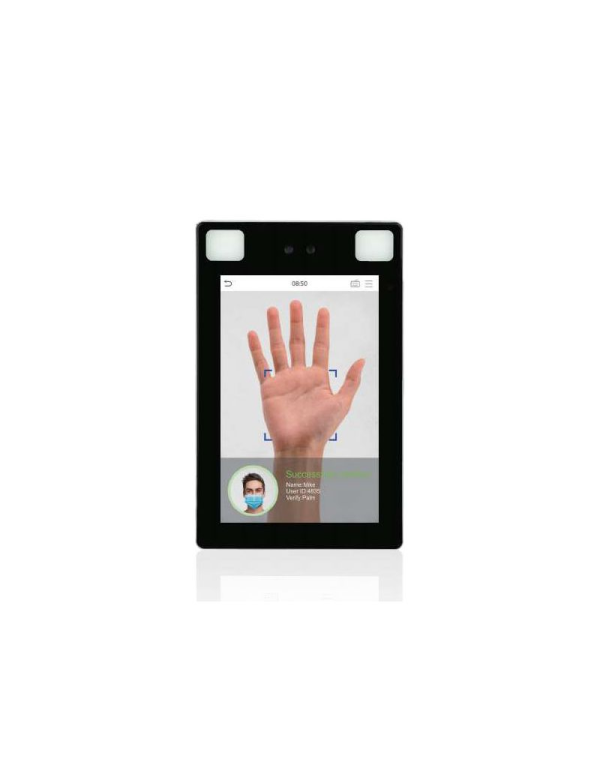 Elevator Access Control Systems
Elevator access control allows different users to be assigned with different floor access rights whilst un-authorizing other important floors. In the actual implementation,users have to present a proximity card, finger print or pass code on the elevator control.Pre-defined time schedules can also be used to control floor access. During normal visits / business hours, unrestricted floor access can also be permitted. This will enable security management of the whole building using the elevator controller installed on each elevator.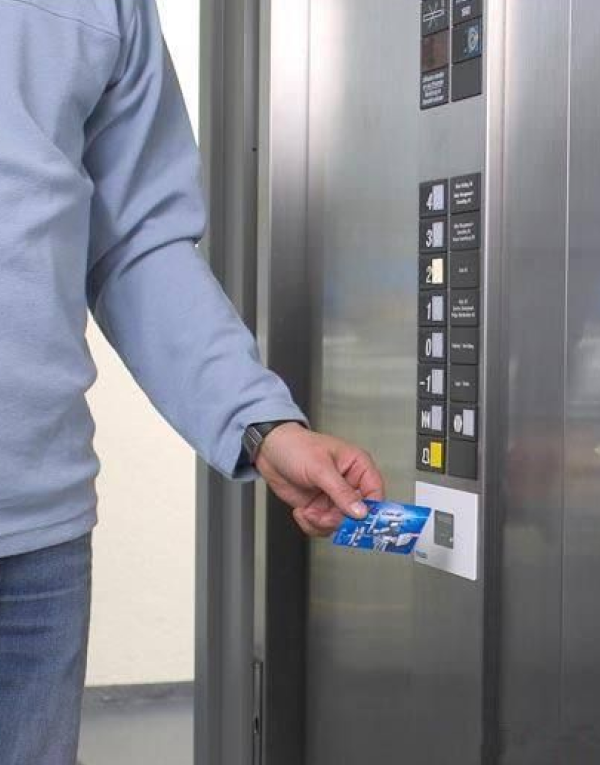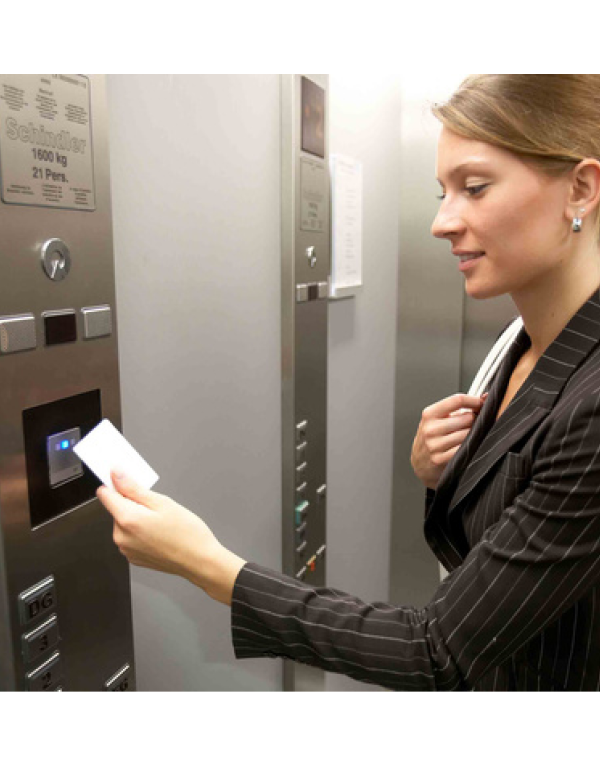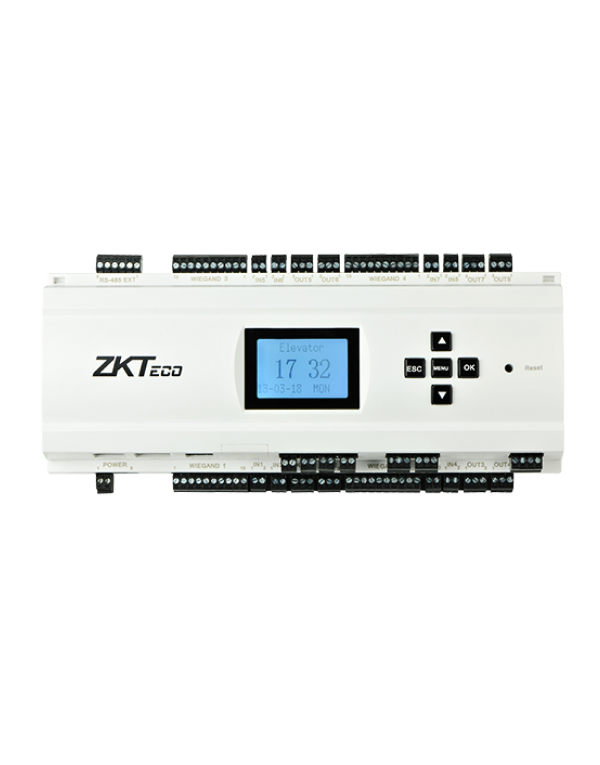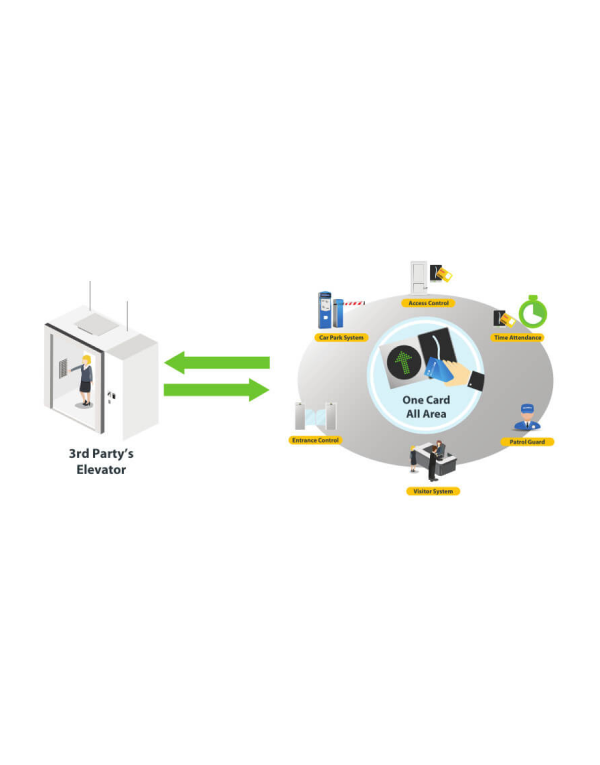 Elevator Access Control Systems
The elevator control panel can restrict access up to fifty eight (58) floors with a single controller bundle. Floors can be increased depending on the customer's requirement.
User-friendly software makes the elevator control system very easy to manage.
Software development kits are available for software companies which desire to integrate with the other existing systems of an organization.
Proximity card readers, finger print readers or face recognition readers can be integrated for access control.
Controller unit can handle 30,000 of proximity card capacity and 3,000 finger prints capacity.
All data can be downloaded in to a separate computer via LAN network.
Inquire
Turnstile & Flap Barriers
Tripod turnstile & flab barriers represent a unique and safe way to protect a particular organization from unauthorized personnel. They are widely used in various indoor environment applications. Fits perfectly as an economical option with less requirement of interaction with security officers for access.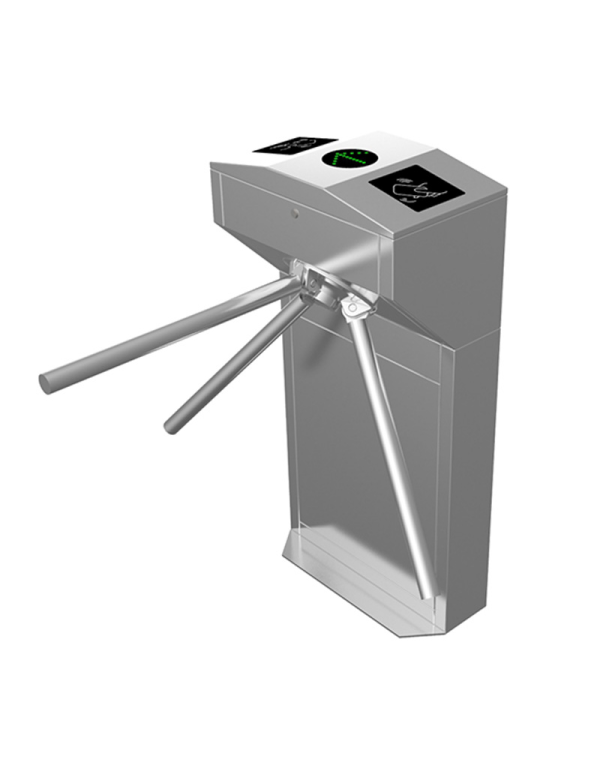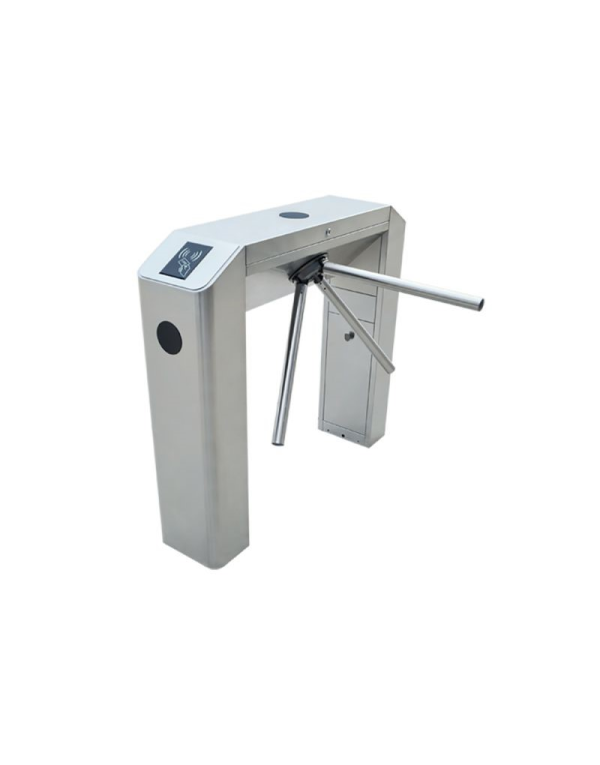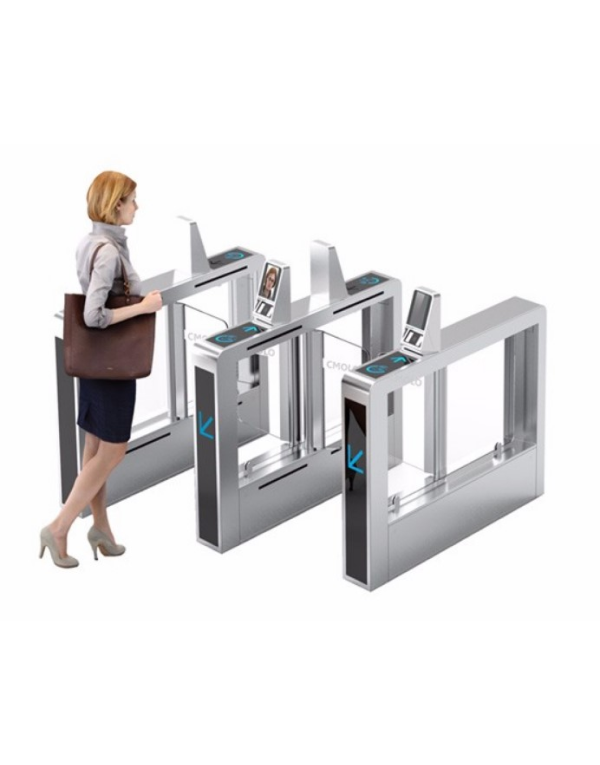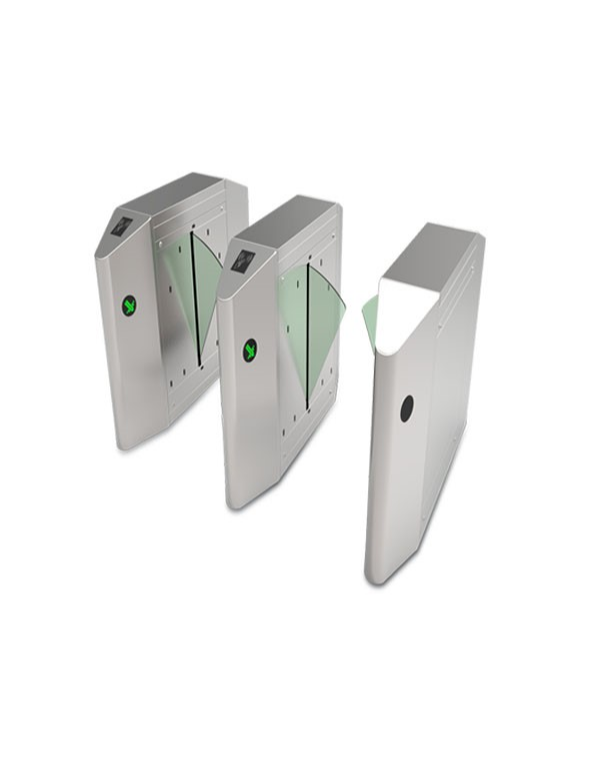 Turnstile & Flap Barriers
Stainless steel housing.
Bi-directional tripod turnstile with arm drop function.
LED pictograms for intuitive user experience and high throughput in both directions.
High quality at an affordable price.
Low power consumption.
Wide range of accessories.
Easy and simple installation process.
Easy to maintain and monitor.
Inquire
Time & Attendance Systems
Every year businesses lose a lot of money due to improper time clock management. Manual attendance marking and estimation leads to unnecessary expenditure of time and cost for many organizations. Human errors and fraudulent time keeping are issues that affect productivity.
EXEL Security system integrators provide automated time and attendance management systems for enhancing productivity of employees at any customer location maintaining attendance times of their employee's work shifts.
Network based or stand alone attendance systems has the capability to link to the attendance management software, that records the attendance data of a user and generates various reports for further action. It not only saves administrative cost but also facilitates HR to centrally manage the attendance policies from multiple locations. Automatic calculation of overtime & leave balance allows managers to work more efficiently giving ability to carry out employee reviews, appraisals and monthly salary calculations as per the client's requirements.
Inquire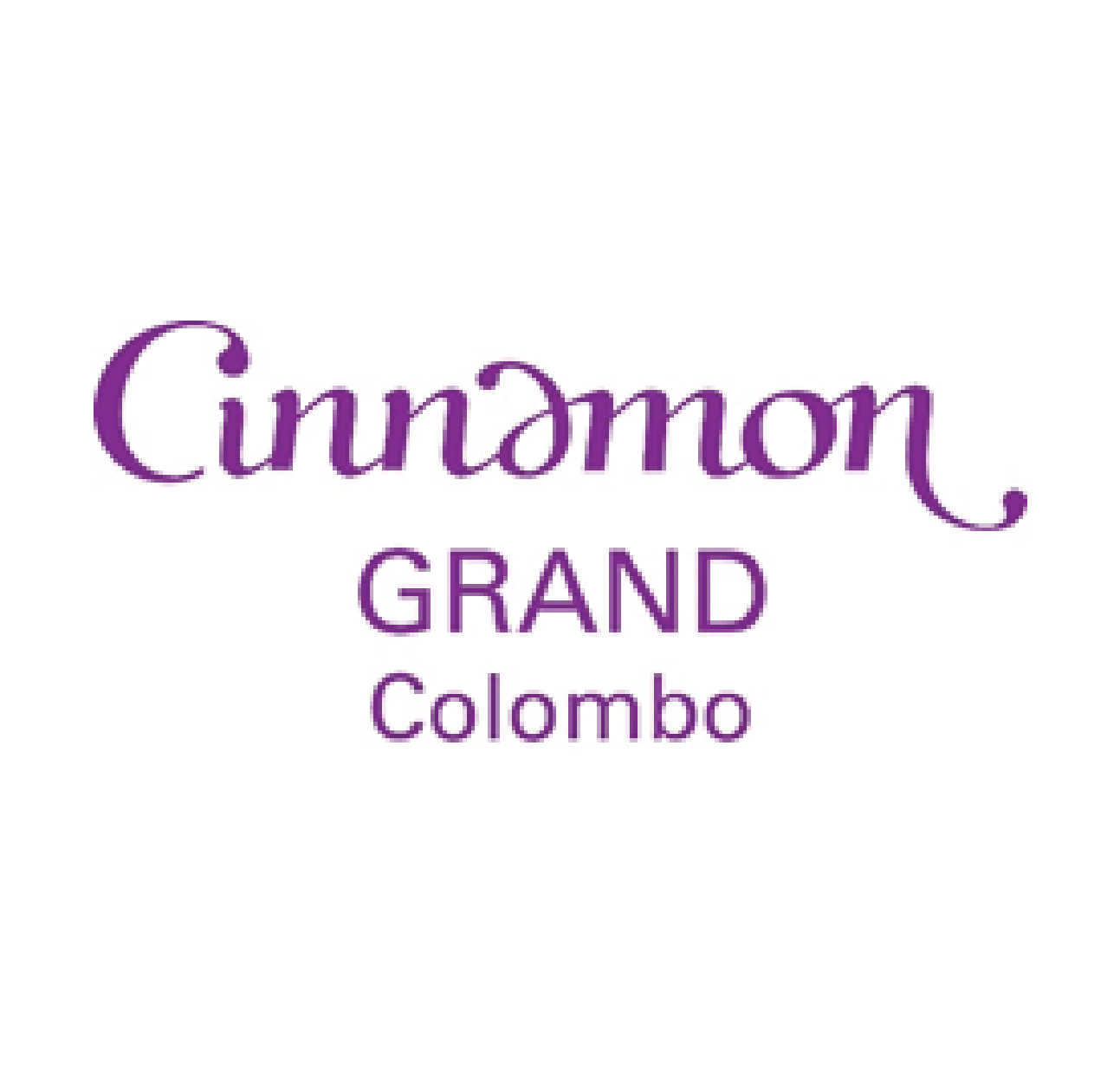 Cinnamon Grand Hotel , Colombo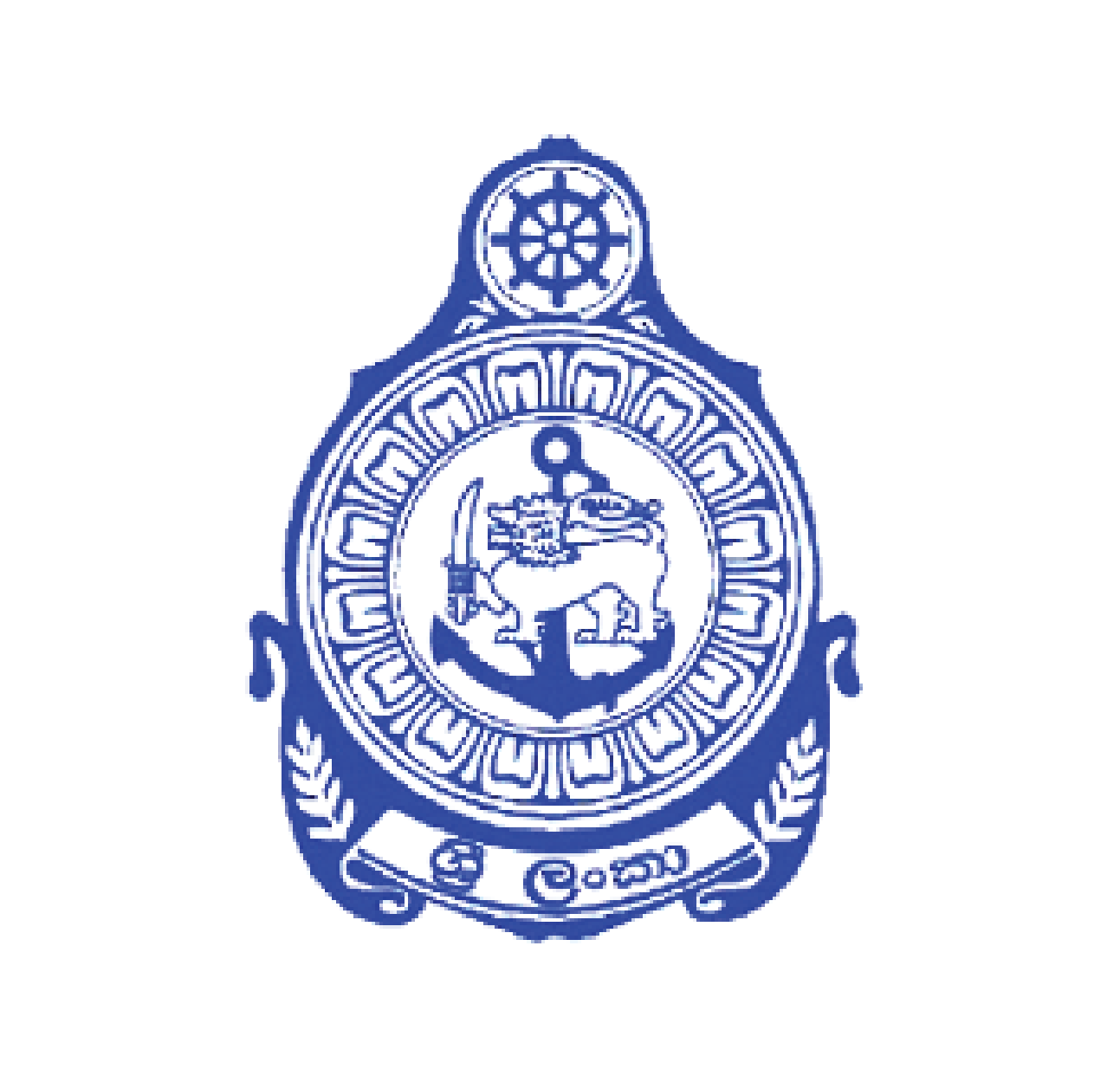 Sri Lanka Navy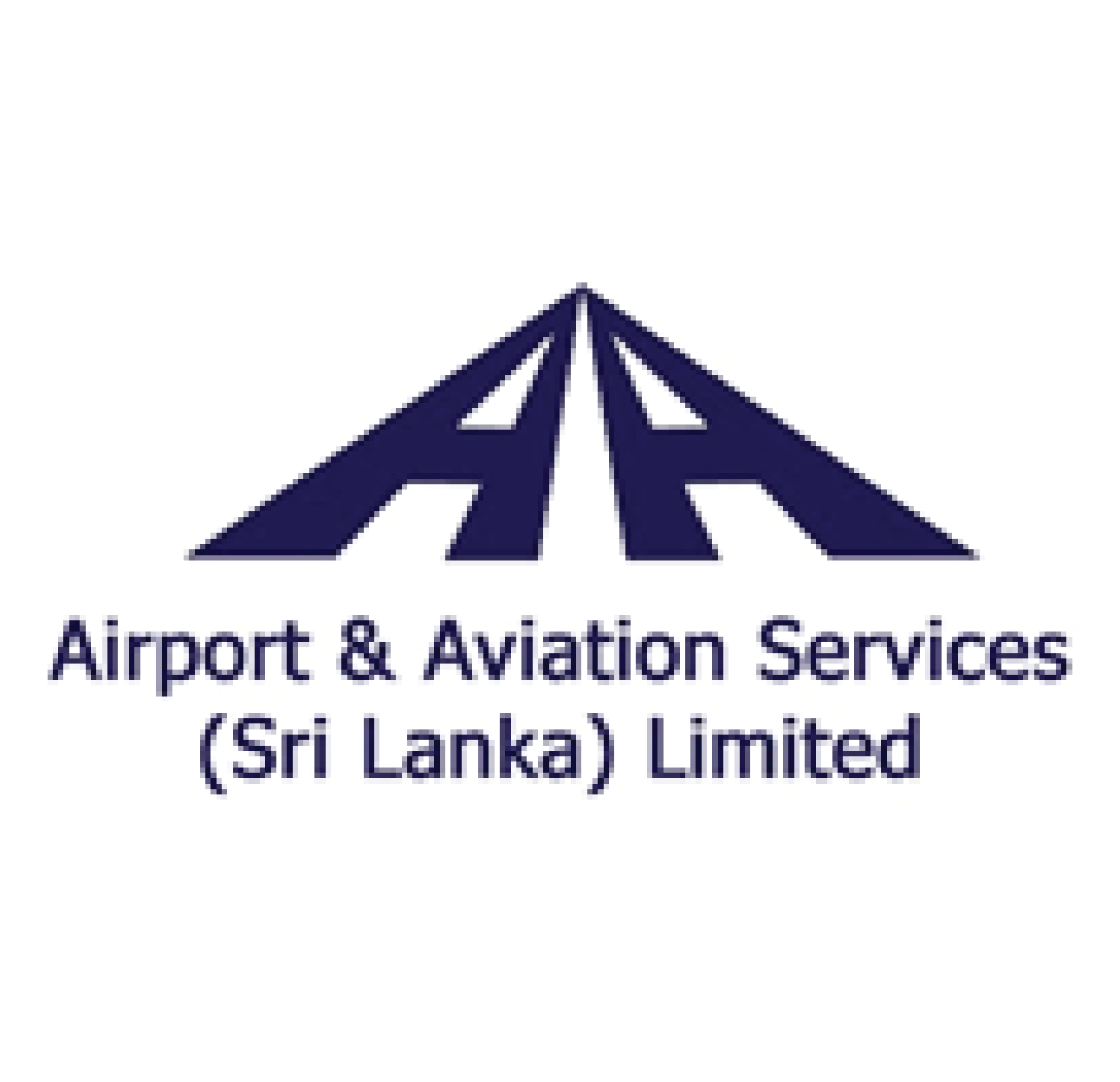 Airport & Aviation Services (Sri Lanka ) Limited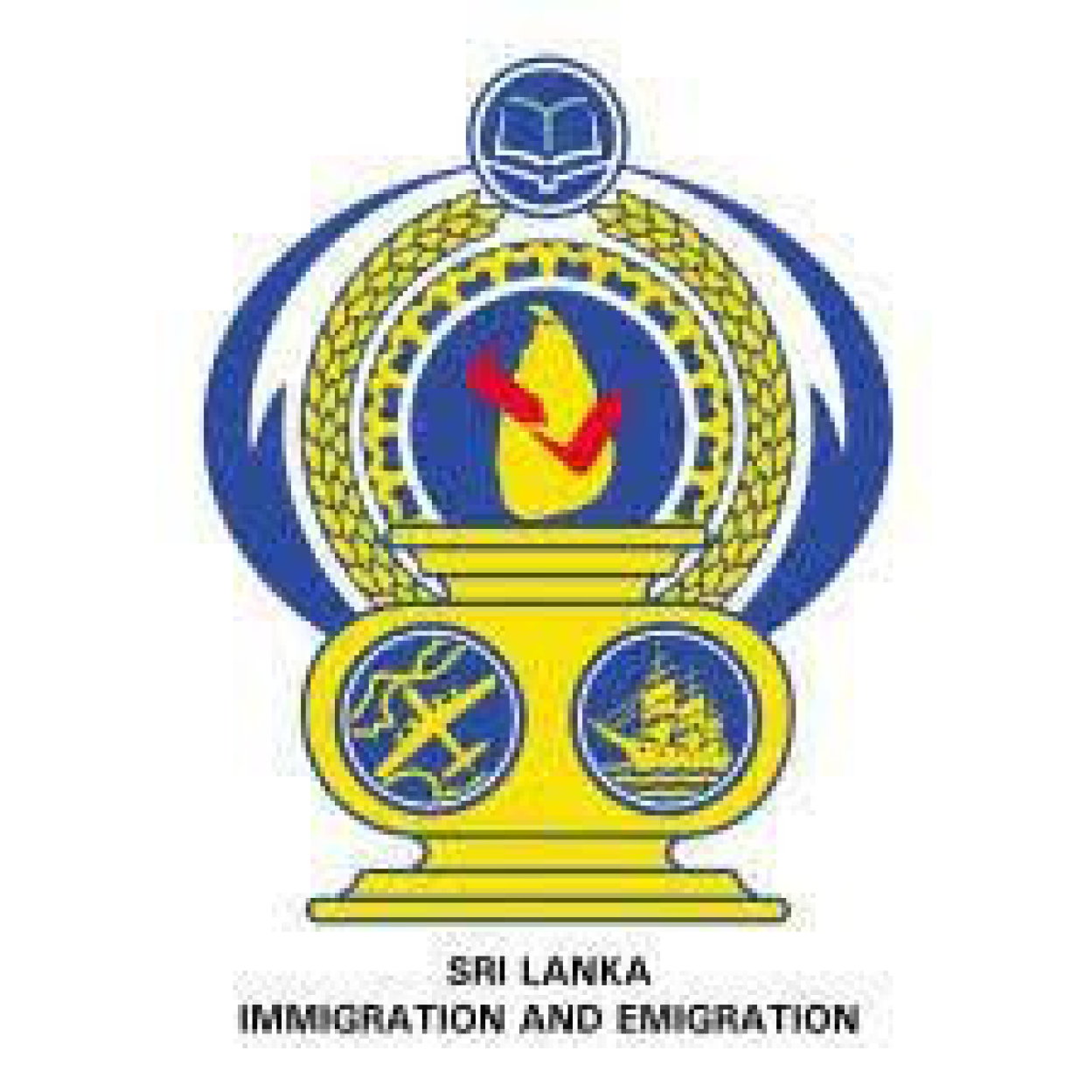 Department of Immigration & Emigration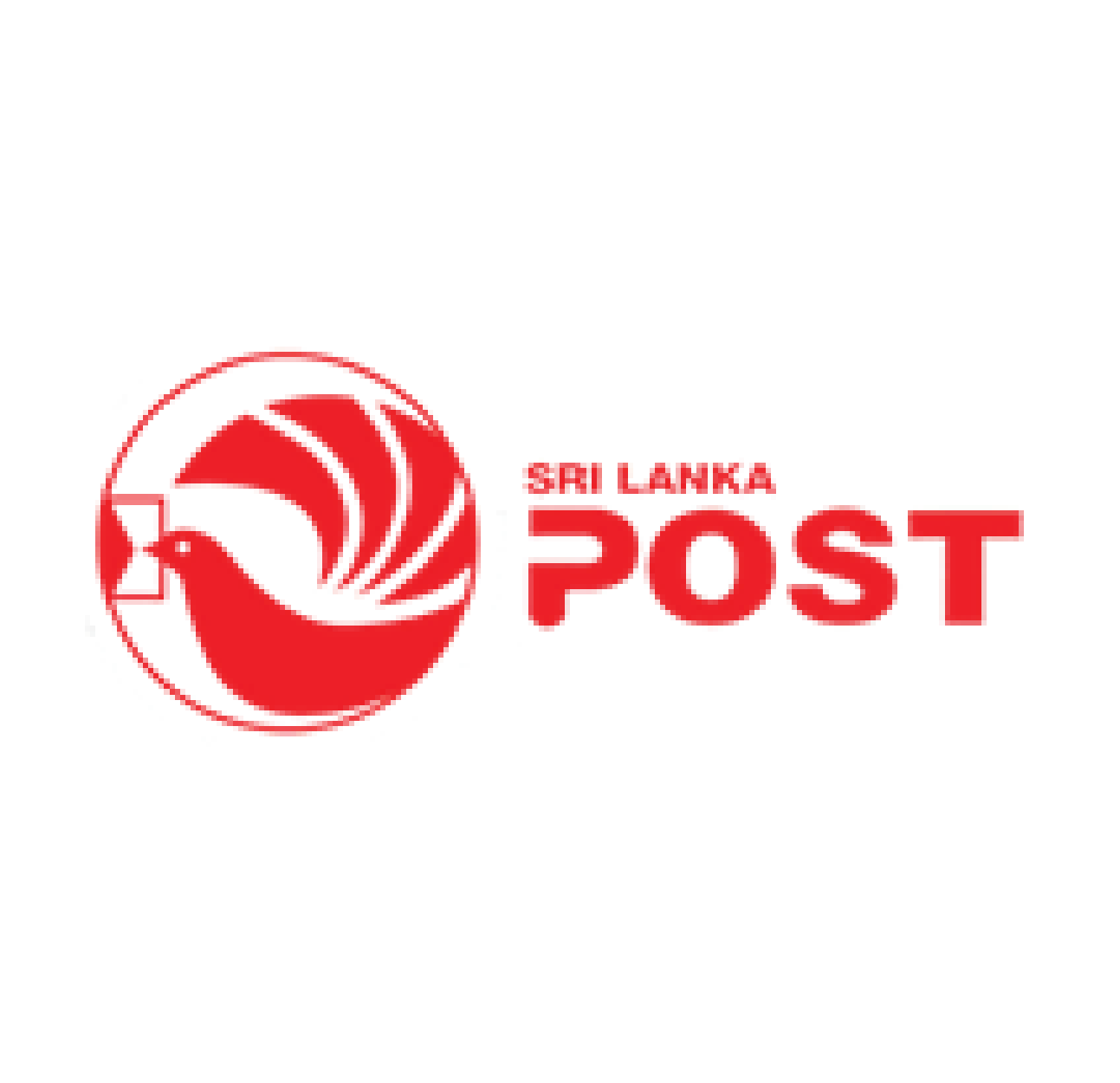 Department of Posts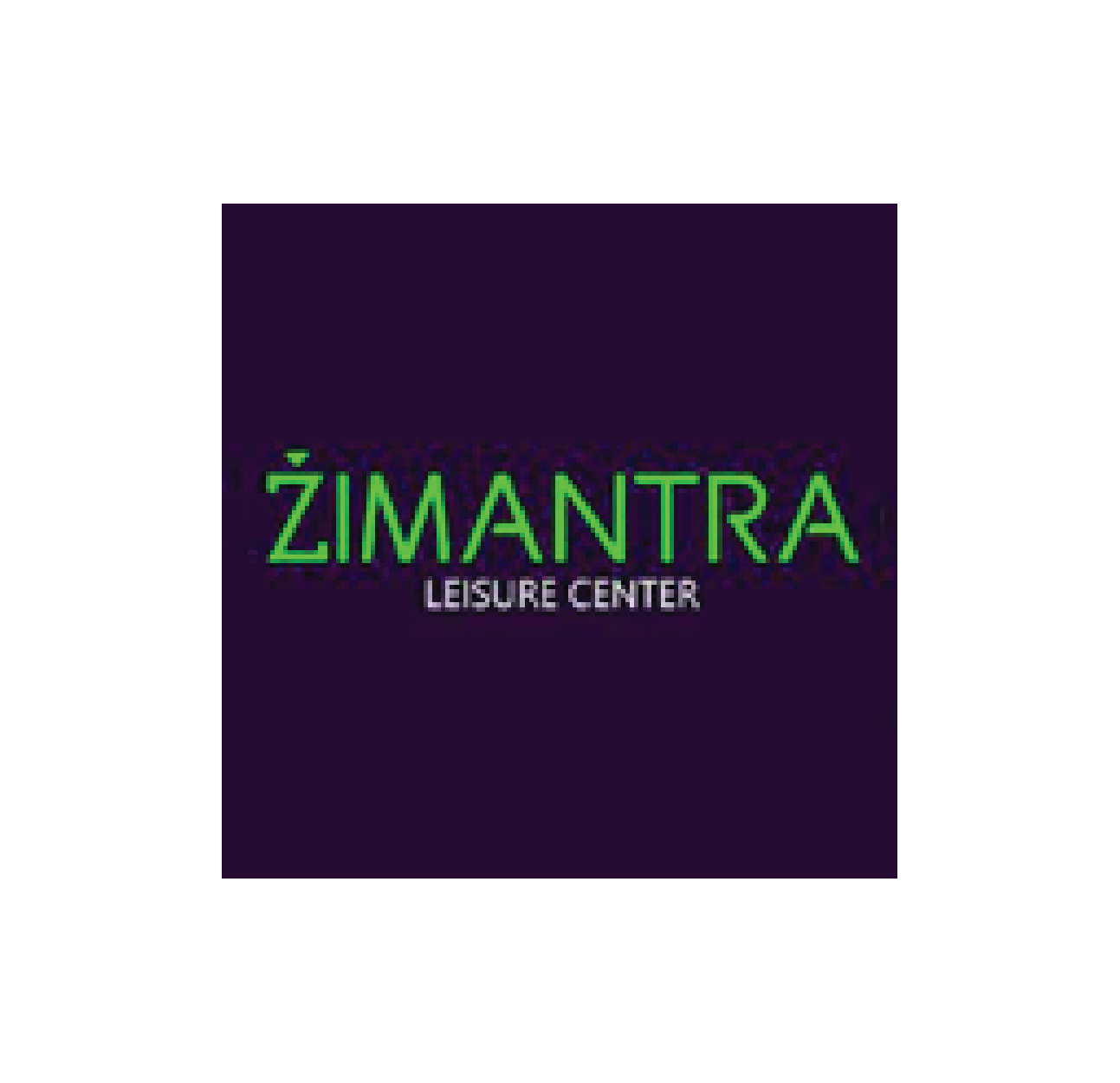 Zimantra Leisure Center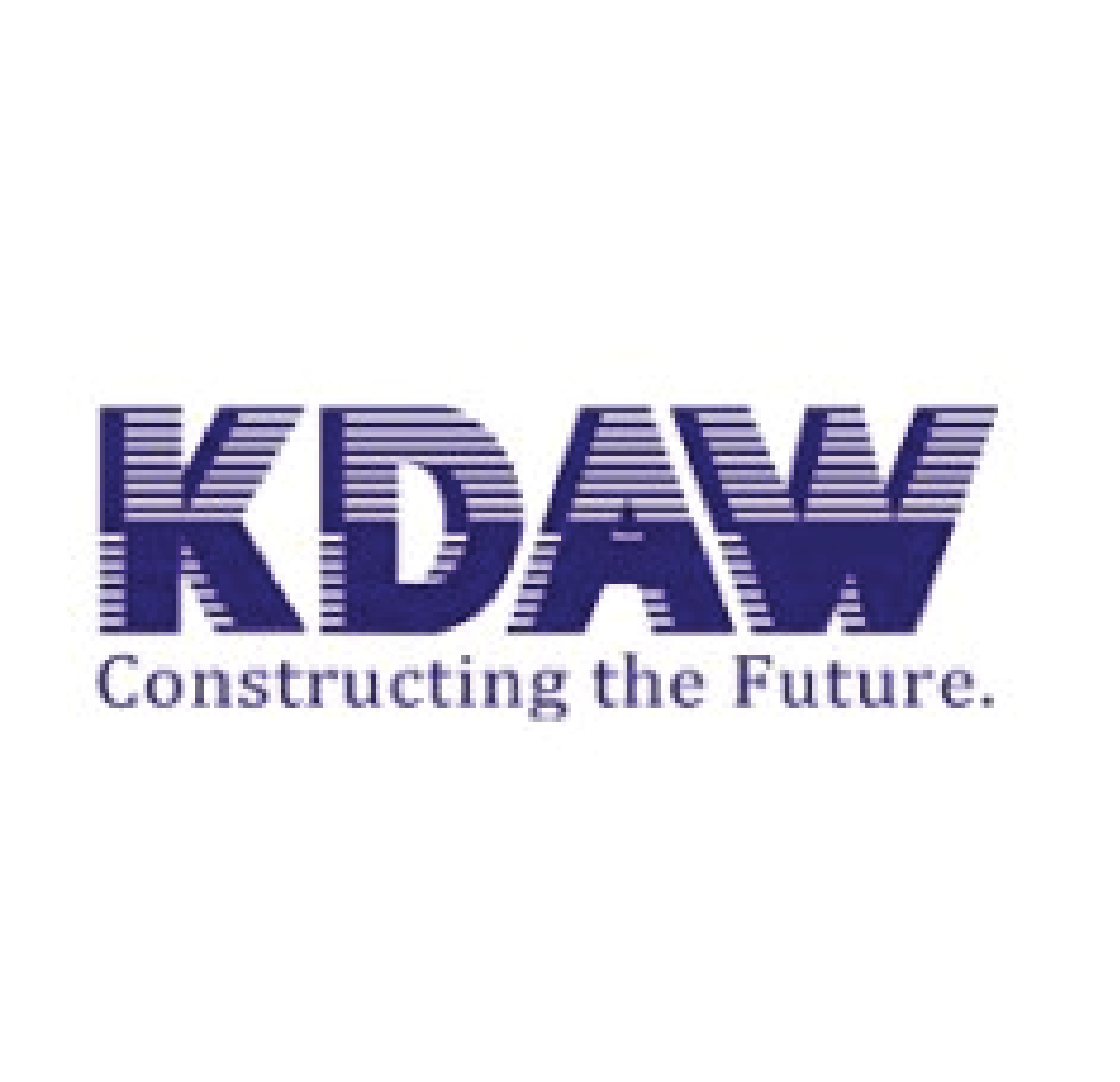 K D A Weerasinghe & Co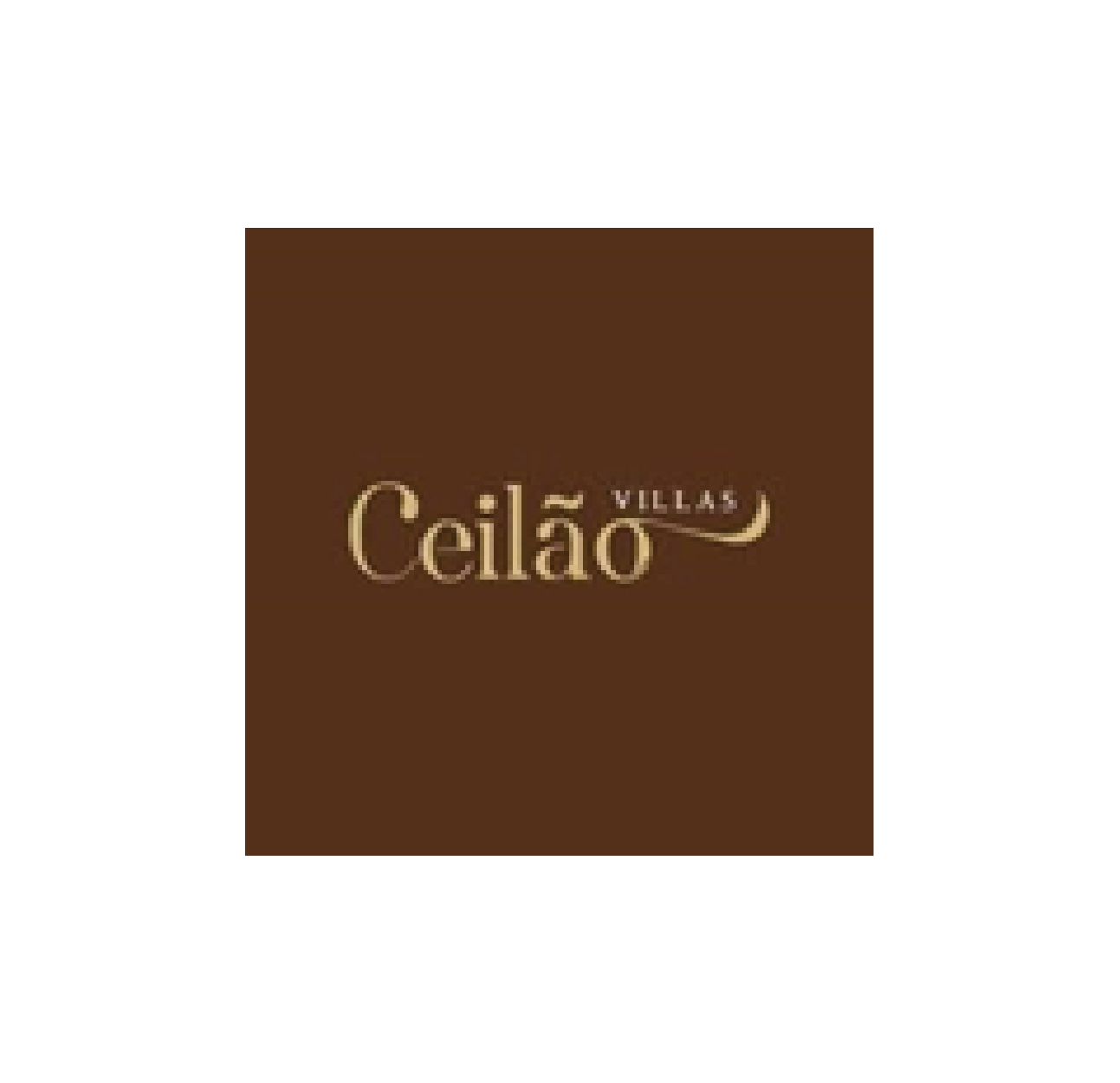 Ceilo Villas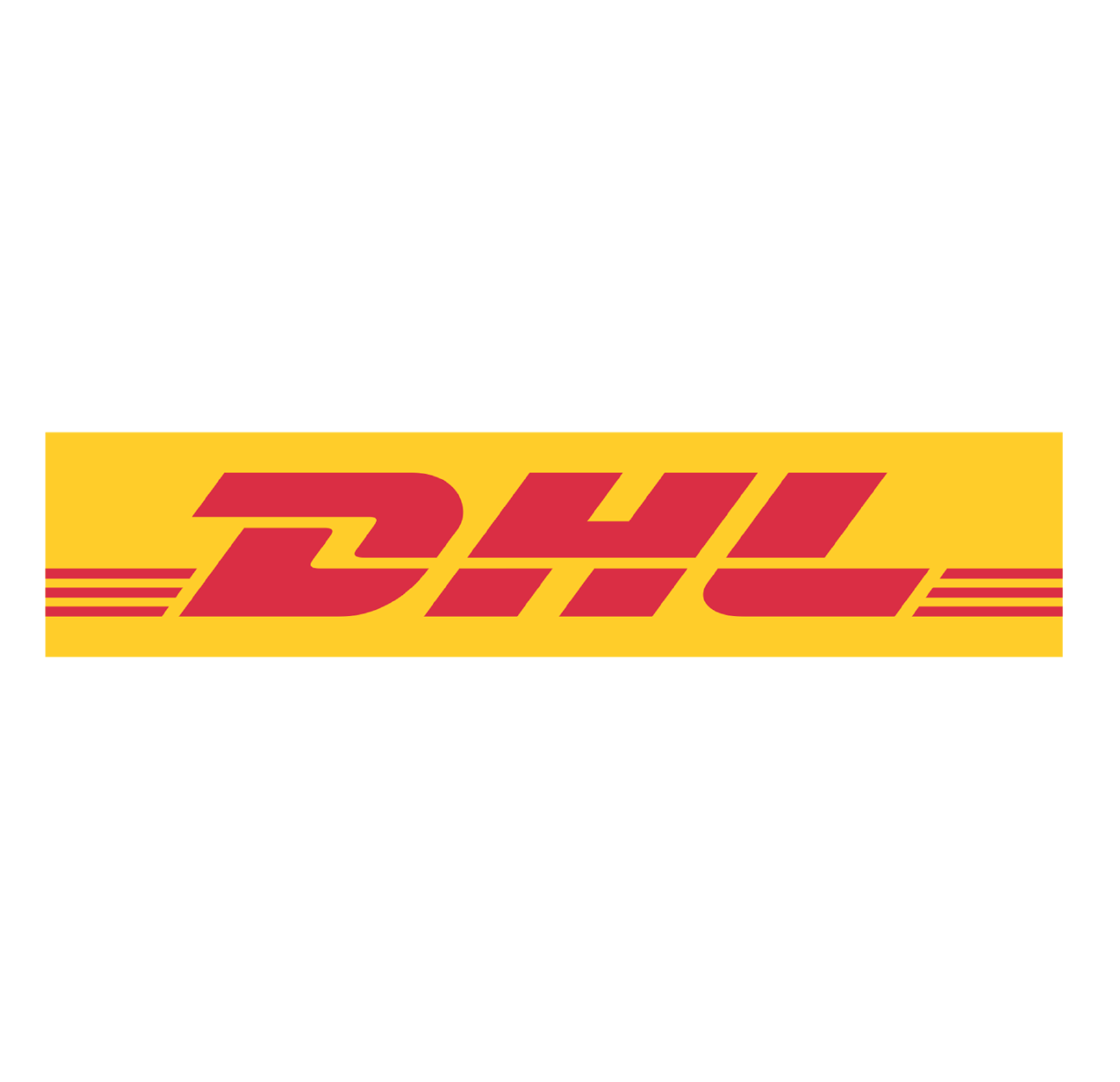 DHL Keels Pvt Ltd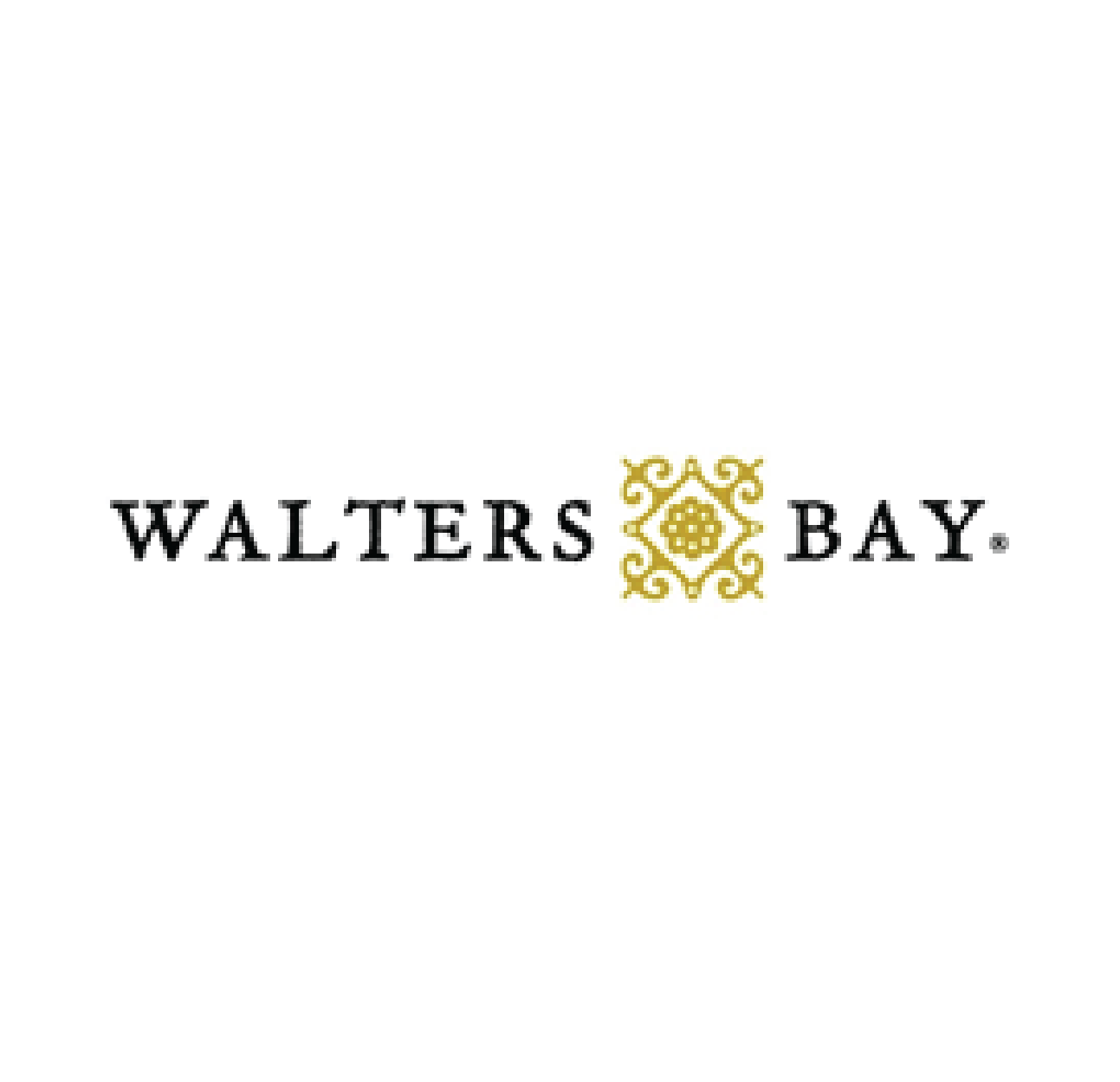 Walters Bay - Bogawantalawa Estates (Pvt) Ltd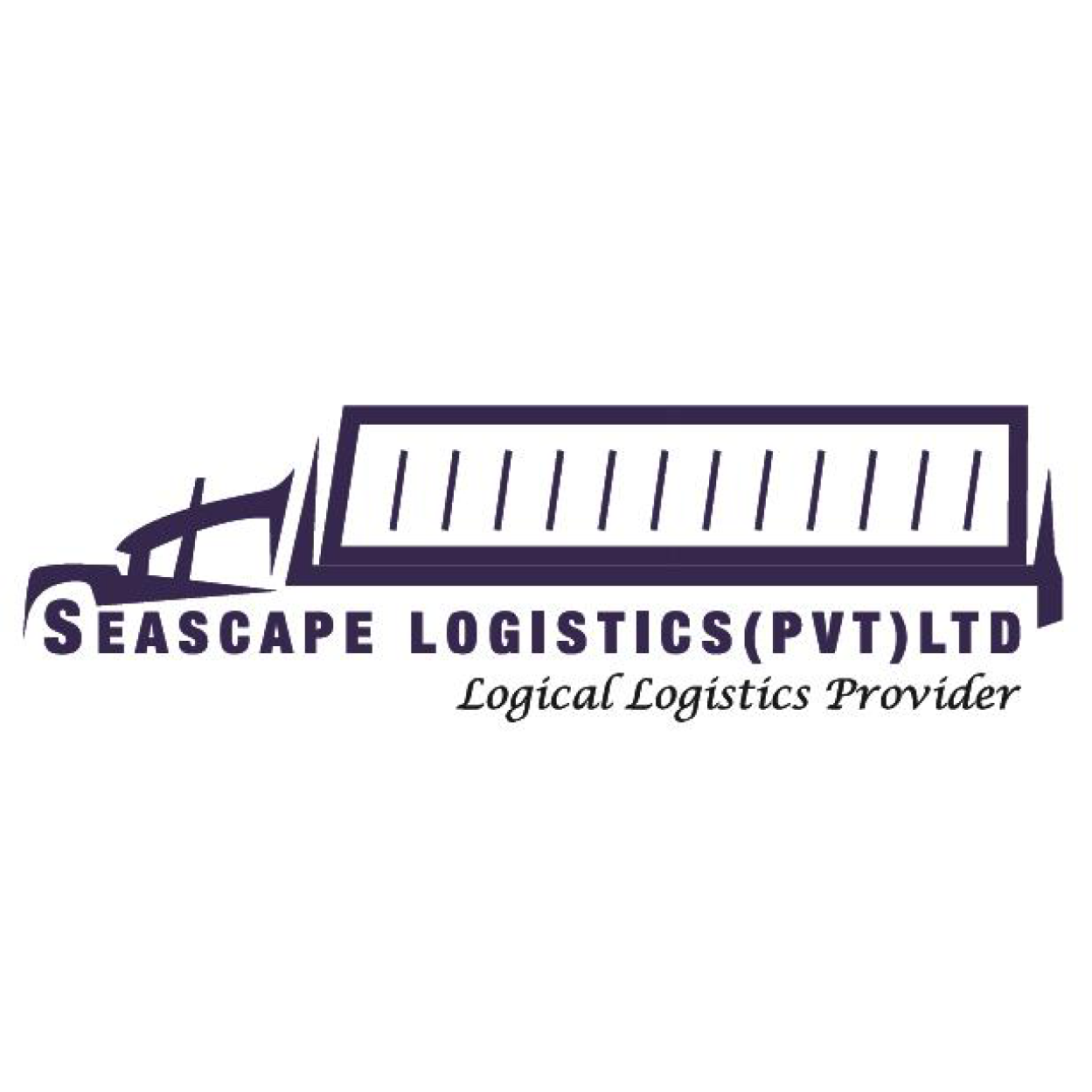 Seascape Logistics Pvt Ltd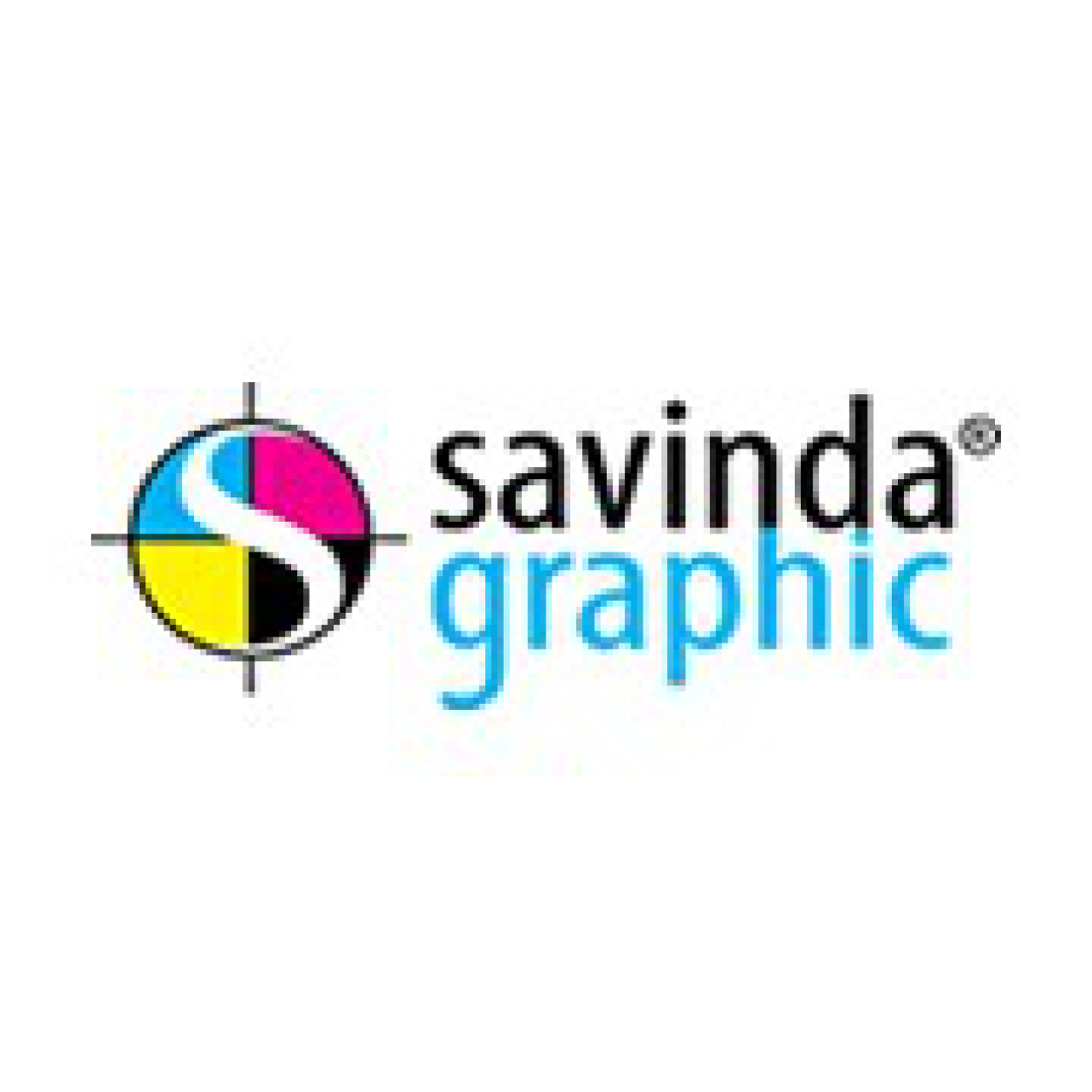 Savinda Graphic Systems (pvt) ltd